Playground & Jungle Gym Equipment
These playgrounds are designed to last using the strongest steel construction. Shop swing sets, monkey bars, playgrounds, jungle gyms, slides, and more!
8 Products
choosing a selection results in a full page refresh
Why Buy From Us?

Lifetime Durability
High quality products should last decades not years. With proper care
and maintenance these trampolines and playgrounds will be around for
your kids and grandkids to enjoy.

Great Customer Support
For over 25 years we have provided great customer support to thousands
of customers who have bought their trampoline online with ease and
simplicity through the entire process.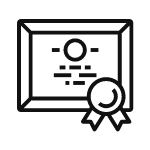 Best Warranties In The Industry
We offer the best warranties in the industry and we stand behind the
products we sell. They are what we trust our own kids jumping on.

Free Shipping on US Orders
Don't worry, we've got you coveredon the shipping charges. Free Shipping only applicable For The Lower 48 States Of USA.
Reviews From Happy Jumpers
The build quality of the product is incredible.

We just finished setting up our new trampoline and we couldn't be more pleased. The build quality of the product is incredible. The online setup video on YouTube was really helpful.
This trampoline is excellent quality for the price!

This trampoline is excellent quality for the price! We are extremely impressed! My husband installed it himself. The process went rather quickly once the hole was dug. This seems so much safer than a traditional trampoline and is more aesthetically pleasing. I would highly recommend!
All of our expectations have been exceeded.

All of our expectations have been exceeded with our purchase from trampolines.com. It was delivered quickly, I was easy and quick to assemble, and we LOVE that the entire family can trust it's durability.
My kids love it.

We loved the idea of an in ground trampoline. We searched everywhere for the right quality and look. So glad we found this. You can install it yourself. It's nice not worrying about it blowing in storms. It looks so much better than a regular trampoline and inground is a much safer option. My kids love it.
Trampolines.com is the best company.

Trampolines.com is the best company and has the best customer service I have ever had the pleasure in which to deal. We have 7 grandchildren (oldest is 10). The trampoline is such a wonderful addition to our playground. It is used and loved more than any other portion of the play area. Even the 2 year olds love it! The adults have their share of fun on it as well.
This tramp is awesome.

This tramp is awesome. Our kids absolutely love it. It's really big, and you can tell that it's high quality. Feels like it will last forever. I'm a big guy, and I can comfortably jump on it, and feel like it supports my weight really well. The price is worth it! It's one of those "buy once" purchases because it will last forever.
They absolutely love it.

I purchased the 14' proline trampoline for our kids for Christmas! They absolutely love it. Love that it is pleasing to the eye.
My kids (and the neighbor kids) love them.

We bought two of the trampoline systems. They are easy to Install and my kids (and the neighbor kids) love them.
What Sets Us Apart

High quality engineered trampolines

Authorized Online Dealer

Free Shipping & Promotions

20 Years Experience

Focused on the Customer

Customer Service & Installation Support
Jungle Gyms Made in the USA
Playgrounds so good they look like they came from your childhood! That's what you might think when you see our Trampolines.com playground equipment. Designed and built in the USA by playground artisans and craftsmen, we believe this is the best playground equipment manufactured in America.
You want the best for your family and that starts with safety. Our playground equipment was designed to be strong and solid. Using only thick galvanized steel and with minimal parts, these playground sets are designed for stability and safety. Only the highest quality materials have been used which means your playground set will last for years and years.
Whether you hang from the monkey bars, sail to the sky on the swings, shoot down the slides or just climb around on the playground equipment, you're sure to enjoy hours and hours of fun. And that's just the parents we're talking about! Just imagine what your kids will do!
If you're looking to add fun, some exercise and a way your whole family can enjoy the backyard, adding one of these playground and playset kits is a great way to go.
Playground Equipment List
Looking for the best playground equipment ideas for your home? It's good to familiarize yourself with common terms.
Learning the names of playground equipment will help you decide what it is you need to complete your outdoor playset at home.
Monkey Bars
Monkey Bar sets are a piece of playground equipment that resemble a ladder that has been turned on its side and is stood up by four vertical poles. They allow children to swing from one bar to the next like a monkey would – thus the name.
Monkey bar sets can be purchased as a standalone product or as part of a larger outdoor playground set and they are sometimes can be found in the category of "overhead climbers" which also include things like ring bars, swing bars, chinning bars, and other playground equipment related to climbing.
Tri Level Bars
Tri Level Bars, sometimes referred to as chinning bars, are sets of three, side-by-side, horizontal bars that increase in height from one bar to the next. They allow children to challenge themselves or others in terms of arm strength (particularly biceps) by performing pull-ups. They also fall into the category of "overhead climbers."
Swing Sets
A swing set is a piece of playground equipment that allows children to swing back and forth in a sitting position. Typically, a seat is fashioned to rope or a chain, and at its most basic level a swing set may only have one or two swings attached to a horizontal pole that is supported by a vertical pole.
Swing sets are popular choices for home playgrounds because they are not only fun but allow children to unwind as they can be extremely relaxing. They are a great choice for infants and toddlers and children aged from 6 months to 5 years old can enjoy outdoor swing sets.
Slides
A slide is an inclined plane that has a smooth surface that can be used to move objects up or down. Slides are another common piece of equipment for home playgrounds that are used for fun. They can come in all shapes and sizes, as part of a combo playground or playset kits, and can be attached to deck, swing sets, or monkey bars
Combo Playsets
Combo playground sets can be constructed from combining slides, swings, decks, monkey bars, and other overhead climbers. Most combo playgrounds are designed with additions already set in place and residential combo playground and playset kits are usually easy to install. With the additional activities, children of all ages tend to spend more time outdoors.